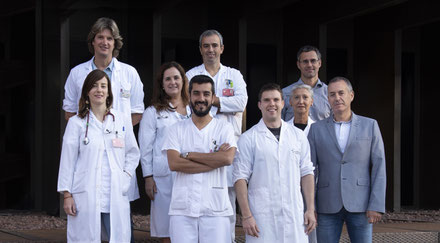 A program of individualized physical exercise put into practice over three years in 370 people over 75 years admitted to the Geriatrics Service of the Hospital Complex of Navarra (CHN) has been shown "safe and effective" to reverse the associated functional impairment to the hospitalization suffered by patients over that age. Other aspects such as cognitive status and quality of life also benefited.
 "However, this intervention did not change the re-entry date and mortality at three mounths.  In a population as old as the object of study and with a theoretically short life expectancy after hospitalization, the objective of our intervention was not to increase the quantity, but the quality of life, "says Nicolás Martínez-Velilla.
"Sometimes, we believe that technologic improvements or the lates and innovative treatment can provide all solutions to our proble, but we are not aware that the disability generated by hospitalization can have a greater impact even worse than the diseased itself. In this sense, we reiterated the valuable and positive effect that physical exercise can have in the prevention and treatment of diseases, "adss Mikel Izquierdo".
 You can read the whole notice at: http://www.unavarra.es/actualidad/noticias?contentId=239158